Archivi categoria:
Cannes Lions
I Brand che considerano il contesto come parte integrante del loro messaggio riescono a emergere dal rumore di fondo, creare memorabilità e superare le più classiche barriere di comunicazione.

Per dimostrarlo coi fatti, ecco una selezione di tre progetti premiati dai Cannes Lions che mostrano come contenuto + contesto possono realmente fare la differenza.

The Street Store, The Haven Night Shelter, M&C Saatchi Cape Town, 2014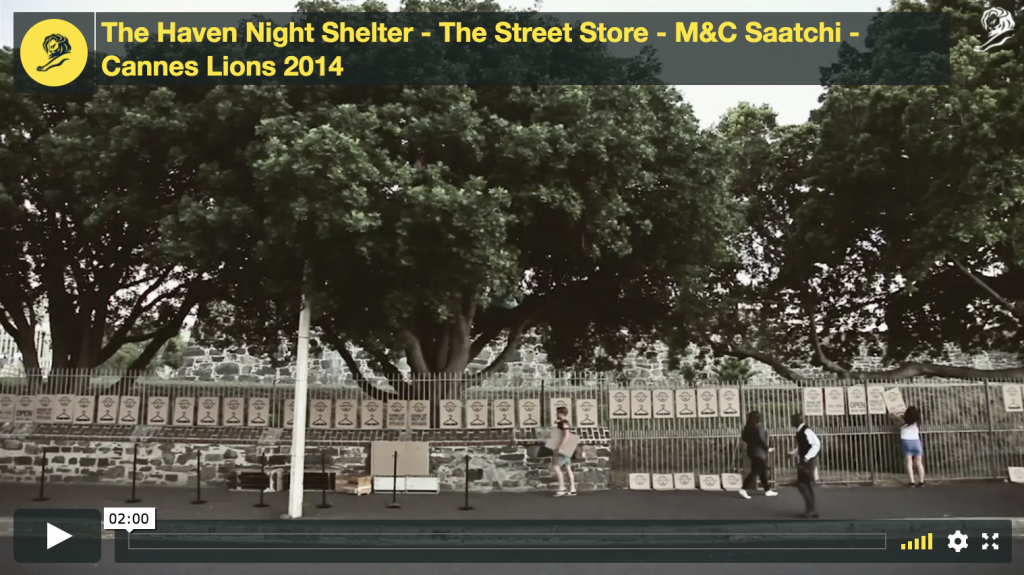 Un interessante twist dell'atto di donare abiti ai senza tetto. Qui l'obiettivo era creare awareness per The Haven Night Shelter. Dando ai senza tetto l'opportunità di scegliere i propri vestiti tra quelli messi a disposizione dalla charity attraverso un pop-up store fisico, l'esecuzione propone anche un'originale risposta al bisogno emozionale degli homeless, che solitamente sono invece forzati ad accettare passivamente quello che gli viene assegnato.

La forza dell'idea è amplificata dal contesto: i pop-up store collocati nelle strade alimentano la percezione positiva nel target, che li legge come parte del proprio mondo di riferimento ed è quindi più disposto a fidarsi e interagire con l'attivazione. Questo lavoro ha permesso di raggiungere 35,000 homeless, generando PR per 1.4million USD rispetto a un budget di 270 USD.

Bimbo Group Eco-Sponge FCB Buenos Aires, 2015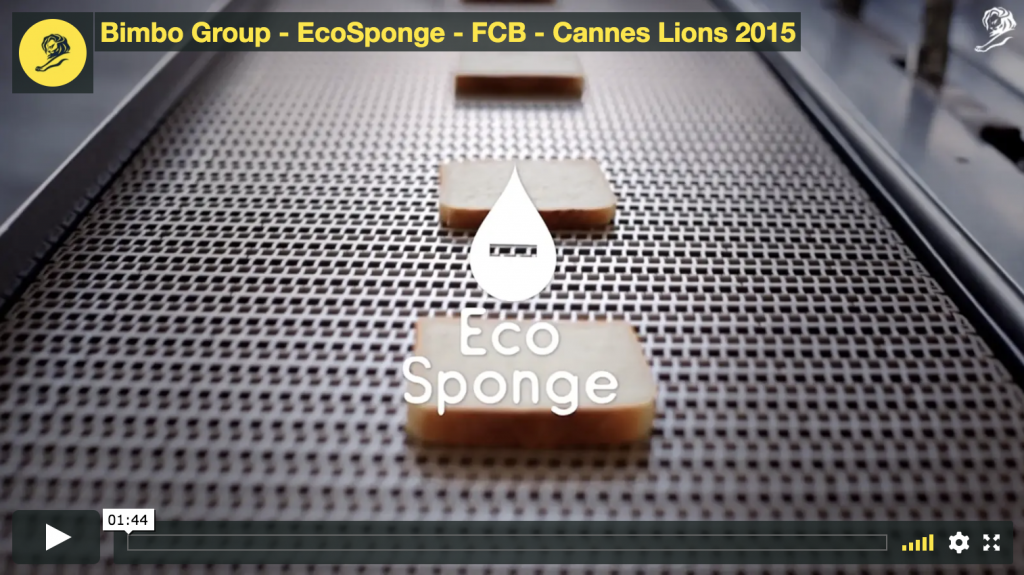 Con il lancio di un nuovo prodotto, Fargo aveva bisogno di una strategia intelligente per cercare di distinguere il suo pancarrè da migliaia di altri pancarré già presenti sul mercato, rendendolo appetibile per il vasto target dei ristoranti e dei diners in giro per il Paese.

Studiando il contesto, è emersa la sempre maggiore attenzione dei ristoratori e dei consumatori per lo spreco di acqua: da qui, Fargo ha sviluppato un insight laterale geniale: più un piatto è pulito, meno acqua serve per lavarlo.

Attraverso il reframe del proprio pancarrè come prodotto "eco-friendly", e proponendolo come una sorta di "spugna bio per rimuovere le ultime tracce di cibo", hanno dato ai consumatori un'occasione unica per usare e ricordare il loro Brand. I risultati? Superato il target iniziale di 100 ristoranti e raggiunti i 200 in due mesi. Il prodotto ha raggiunto 2.4 milioni di persone.
The Tampon Book: a book against Tax Discrimination, The Female Company, Scholz and Friends Berlin, 2019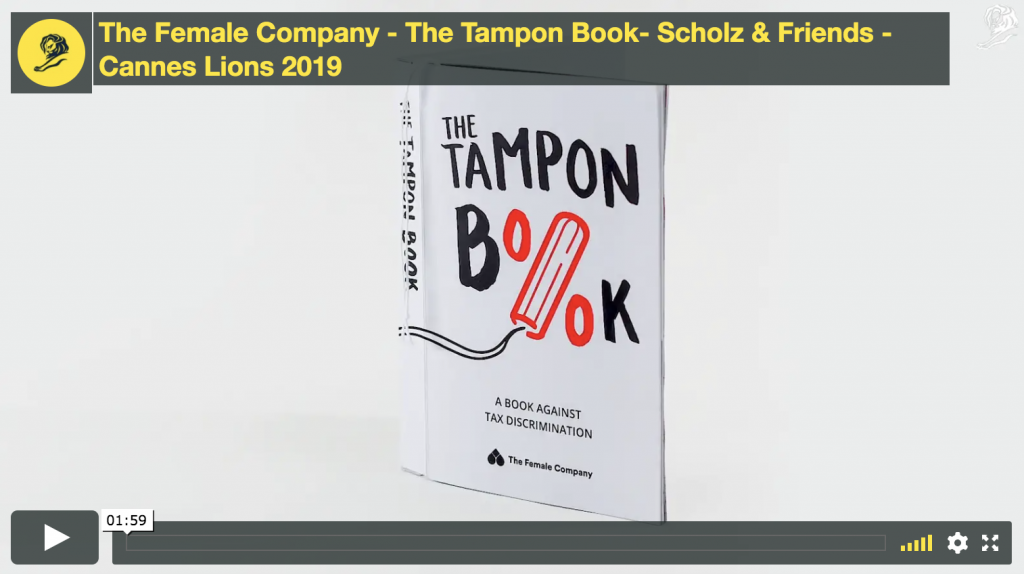 The Female Company, piccolo challenger rispetto a grandi Aziende, cercava un modo per combattere la tassazione sessista che impone una tassa sui prodotti sanitari femminili. La strategia? Inserire gli assorbenti all'interno di un prodotto che viene venduto con un'IVA decisamente minore: un libro.
L'uso intelligente di un media inedito ha permesso non solo di aggirare la legge e vendere effettivamente tamponi a un prezzo più accessibile, ma anche di riconoscere l'effettiva, insensata differenza tra il costo dei prodotti sanitari femminili e gli altri oggetti di uso comune. Usando con accortezza il piccolo budget di the Female Company, sono state inviate 100 copie del Tampon Book a influencer e politici, collegando l'attivazione a una petizione online per eliminare le tasse su questi prodotti.
Ragionare su idee che uniscano contesto e contenuto è la chiave di volta per idee capaci di innovare meccanismi di comunicazione già visti e percorsi, traducendoli in attivazioni rilevanti e memorabili, che davvero raggiungono il proprio target e ne hackerano i comportamenti e i modi di pensare.
Per scoprire altri tre esempi vincenti, leggete la rassegna originale su Creativity Moves Us Forward