White Square ad festival announced free acceptance of entries devoted to COVID-19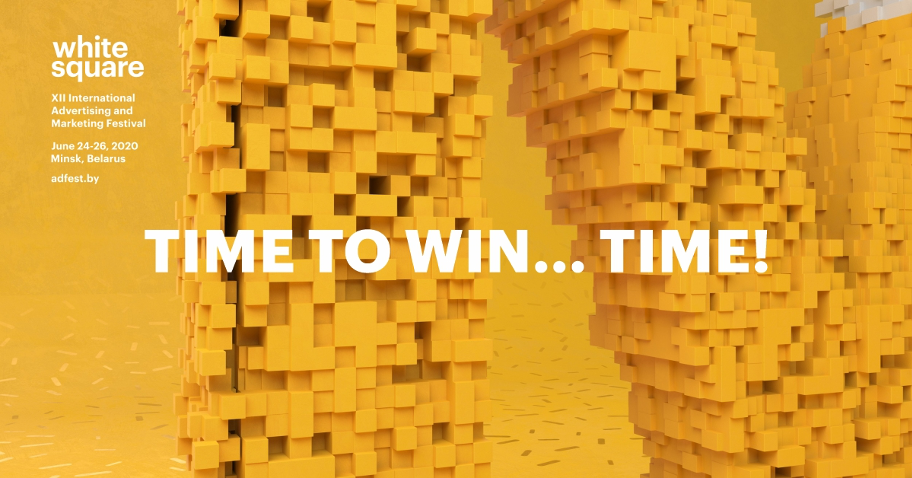 Today, the fight against the spread and consequences of Coronavirus pandemic is a priority position for governments, public organizations, and businesses in different countries around the world. Сommunications industry contributes through creative solutions to the challenges of these difficult times. In support of the industry, the organizers of one of the largest creative festivals in Eastern Europe – White Square International Advertising Festival, which is scheduled to be held on June 24-26, decided to accept the entries on the COVID-19 issue into Change for Good contest for free. Video and radio ads, prints, online campaigns of brands and non-profit organizations implemented in any country of the globe are invited to take part. Call for entries is open online on White Square's official website adfest.by till May 31.
Entries can be also submitted into several other contest categories. There are seven at White Square:
CREATIVE: Film, Print, Radio & Audio, Outdoor, Integrated, Branded Content and Entertainment;
BRANDING: Communication Design, Packaging Design, Digital & Interactive Design;
MARKETING: Brand Experience & Activation, PR, Direct, Innovations;
CREATIVE EFFECTIVENESS;
MEDIA: Channels, Excellence in Media, Media Campaign;
DIGITAL: Digital, Mobile, Creative Data;
CHANGE FOR GOOD.
In conditions of high market competition, when everyone needs inspiration to cope with new tasks, White Square participants will be able to get charged with drive for more confident moving forward and professional recognition from an expert international jury to strengthen their market positions. Besides, the works of prize-winning agencies will be widely promoted in industrial media in more than 30 countries of Europe and the CIS, which is becoming increasingly important in saturated online reality.
More detailed information about White Square festival is provided on official website adfest.by.