Category Archives:
Servizi ai Soci
DMA Italia annuncia i vincitori del Contest Under 30, il contest promosso da DMA, dell'Association for Direct and Data Driven Marketing per realizzare la campagna di comunicazione dei DMA Awards Italia 2017, il più prestigioso riconoscimento nazionale riservato a Data-Driven Marketing, CRM e Programmatic Advertising.
A giudicare i lavori presentati, una giuria d'eccellenza composta da: Fabio Paracchini, Executive Creative Director, DigitasLBi Italy, Marco Rosso, Presidente DM Group e Past President DMA Italia, Sergio Muller, Creative and planning director at A-Tono, Carla Leveratto, Creative director di Gruppo Roncaglia e Marzia Curone, Partner Relata.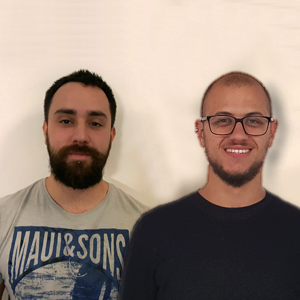 Giovanni Torraco, Art Director presso Doing e Fabio Dalla Venezia, Copywriter di Geometry Global formano la coppia copy + art vincente che volerà a New Orleans per partecipare all'evento annuale della DMA americana: &Then.
I secondi arrivati sono sotto l'ala di H2H, Ilaria Grieco e Luca De Marchi. Per Relata il terzo posto, con una campagna presentata dalle più giovani creative in gara: Veronica Barbaglia e Nicole Liguori.
Questa vittoria rispecchia lo spirito di collaborazione tra i soci DMA Italia e ADCI: è un successo che a rappresentare i DMA Awards Italia 2017 sia stata la partecipazione di due ragazzi provenienti da agenzie differenti, che spontaneamente hanno deciso di collaborare e aderire a questa sfida. Giovanni Torraco ha partecipato grazie alla sponsorizzazione ADCI, mentre Fabio Dalla Venezia ha concorso grazie agli associati DMA, in quanto Geometry Global è nel network Ogilvy.
Il Contest è l'esternalizzazione di un progetto più ampio di DMA Italia, che si impegna concretamente nel mettere a disposizione strumenti per l'accrescimento del know how in un settore che si sta evolvendo velocemente. In questa occasione il focus è sulla crescita dei giovani creativi, che grazie alla formazione offerta con la partecipazione a &Then costruiranno del valore aggiunto per loro stessi e nelle agenzie in cui lavorano.