Category Archives:
ADCE Awards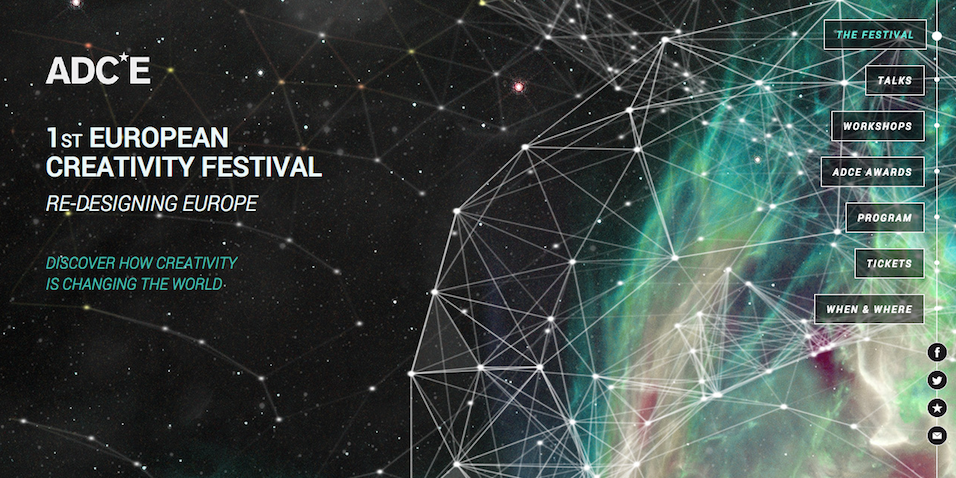 Riceviamo e pubblichiamo da Art Directors Club of Europe.
Hello!
We're happy to announce you that the 1st European Creativity Festival is already here!
Days: 6-7-8 November, in Barcelona.
Here the link with all informations.
- All ADCE Board members will be invited to attend the conferences on 7-8 November.
- All Jurors will also be invited.
- All club co-ordinators attending the meeting in Barcelona will be also invited.
Special price for all club members:
All club members from ADCE 18 European countries can get the 2 day pass ticket at 50% price (only 30€).
The ticket includes conferences, 1 workshop and the final party.

Il Board dell'Art Directors Club of Europe ha comunicato i nomi dei giurati italiani selezionati per l'edizione numero 23 dei Best European Design and Advertising – ADCE Awards 2014, che si terrà a Barcellona dal 6 all'8 novembre, nella cornice del 1st European Creative Festival, e sarà aperto a tutti i giurati (quest'anno sono 3 per ciascun Paese) e all'intera comunità dei creativi europei.
I nostri sono:
Karim Bartoletti FILM & RADIO
Luca Lorenzini ADVERTISING PRINT
Patrizia Boglione INTEGRATION & INNOVATION
Questo il programma in preview:
Program2014-Jurors