Hanno dato battaglia a oltre 300 coppie, abbiamo letto i loro nomi su tutte le principali testate di settore, li abbiamo applauditi dal vivo alla premiazione del 23 maggio in NABA, faremo il tifo per loro a Cannes tra poche settimane.
L'Italia ha i suoi Giovani Leoni e sono pronti a farsi sentire nell'arena più competitiva al mondo: i Cannes Lions.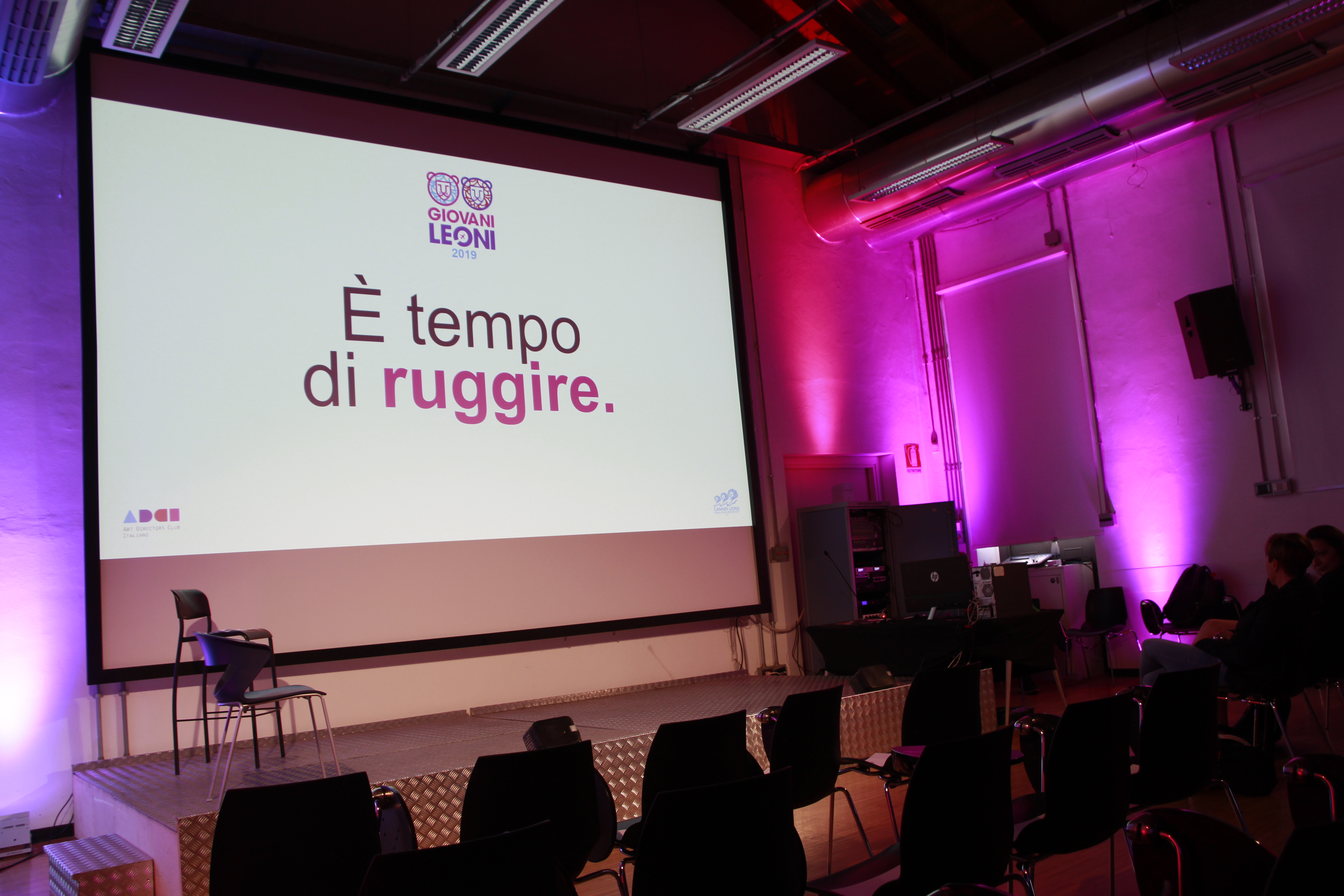 Ma andiamo con ordine e partiamo con un po' di cose di cui essere stra-fieri.
Per citare Allegri, innanzitutto bisogna fare i complimenti ai ragazzi.
Diciamocelo: questa è stata l'edizione italiana dei Giovani Leoni migliore di sempre.
Oltre 300 coppie di under 30, l'abbiamo detto, copertura dell'evento da parte di tutte le testate di settore più passaggi su Rai e Repubblica (a testimonianza del fatto che no, questo Club proprio non ci si vuole ripiegare sul proprio ombelico).
Certo, non abbiamo fatto tutto da soli. Abbiamo potuto contare su collaborazioni pazzesche: Cannes Lions, naturalmente, Getty Images, NABA, Synapsy e RAI Pubblicità.
E non ci siamo certo fatti mancare sponsor di spessore: The Ariston Comfort Challenge, Burger King, Ciaopeople, Facebook, UNA e PR Hub.
Che fosse un'edizione col botto ce lo potevamo aspettare già dall'emozionante speech sull'importanza della crescita e su come il futuro si costruisca un successo (e un insuccesso) alla volta tenuto da Steven Heller (sì, QUELLO Steven Heller).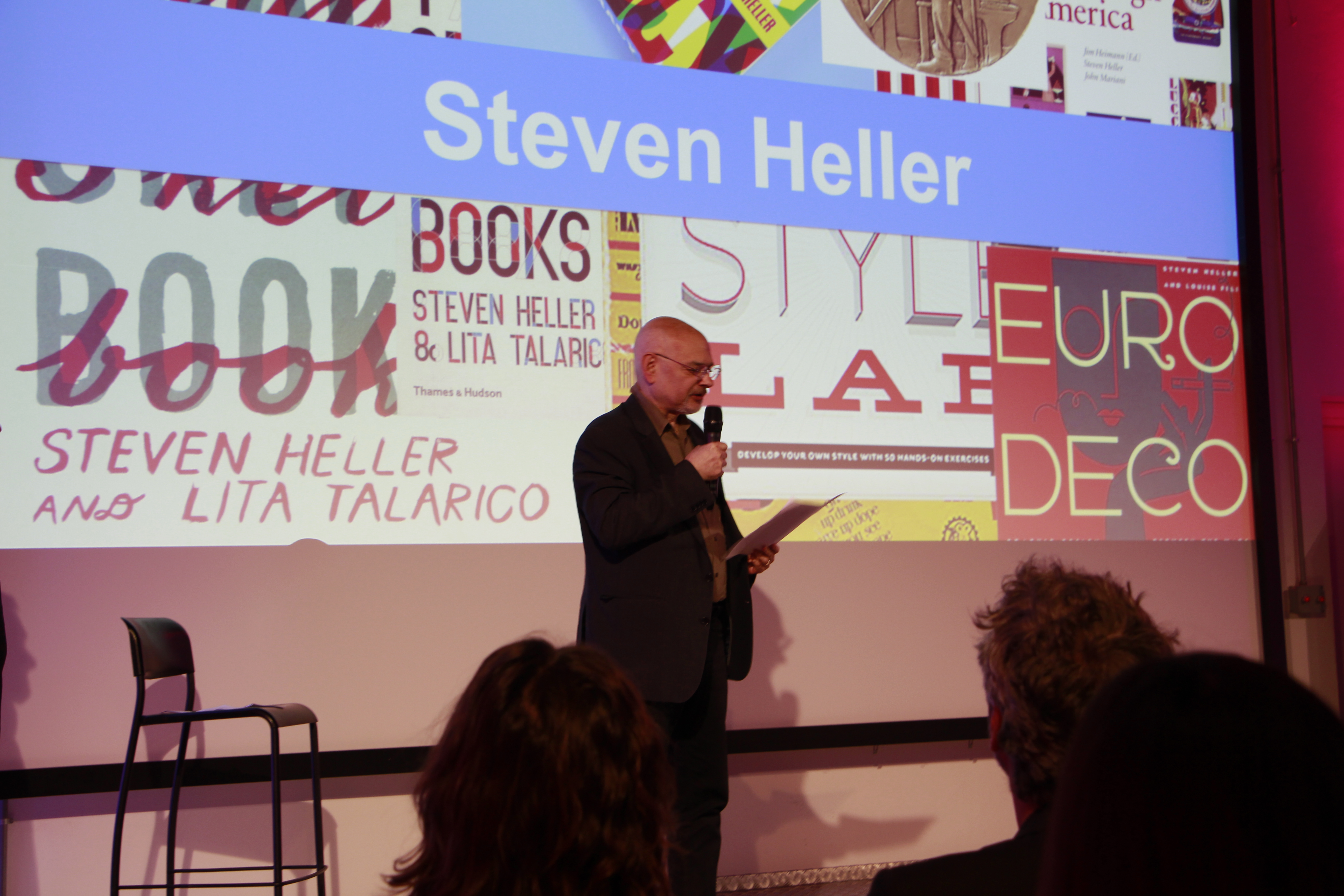 Ma vediamo un po' più da vicino i vincitori.
Partiamo dalla prima categoria, quella del Design.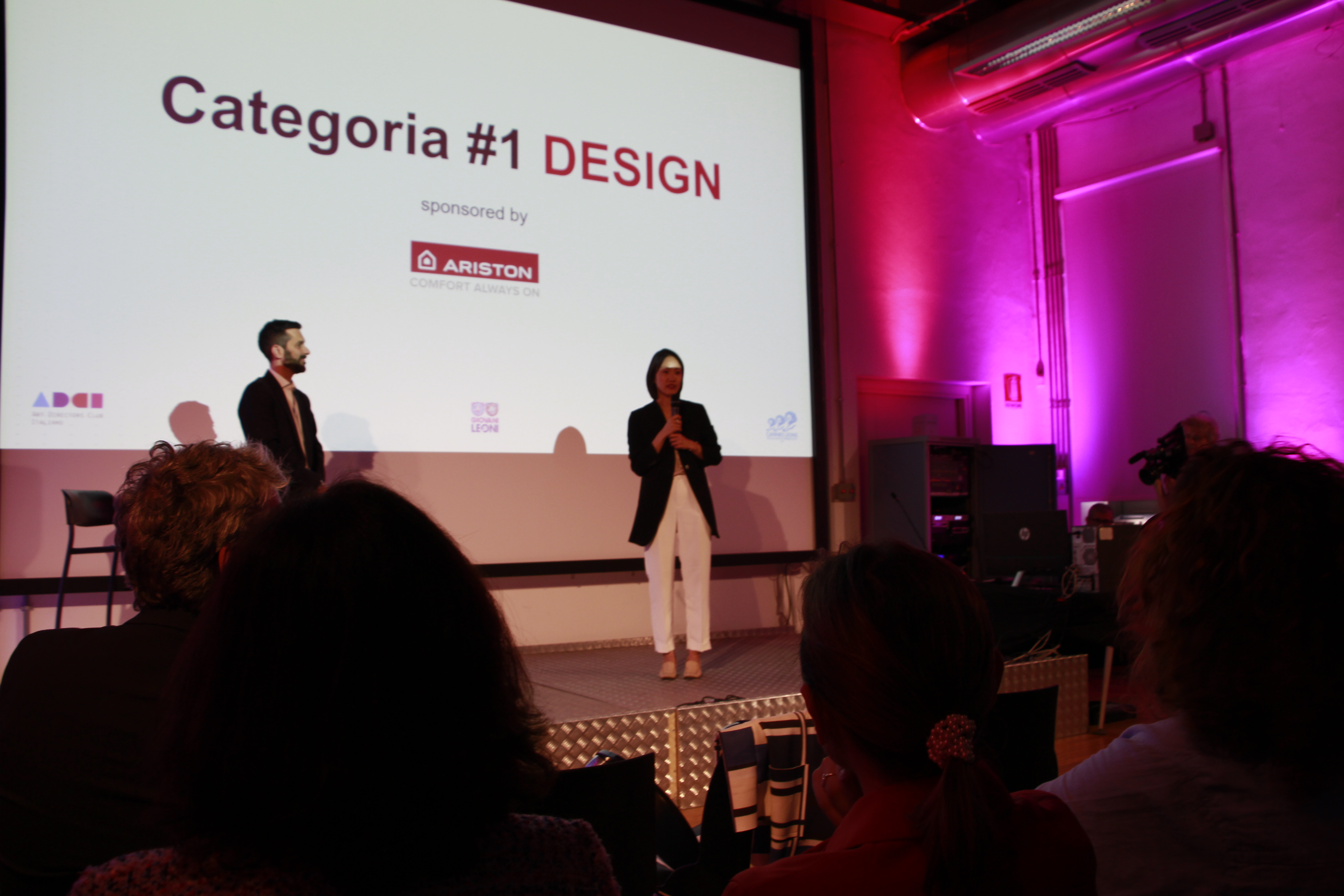 A trionfare sono stati Oriana Volpe e Sandro Austero, entrambi di VMLY&R, con il loro progetto Not In My Wave per la One Ocean Foundation.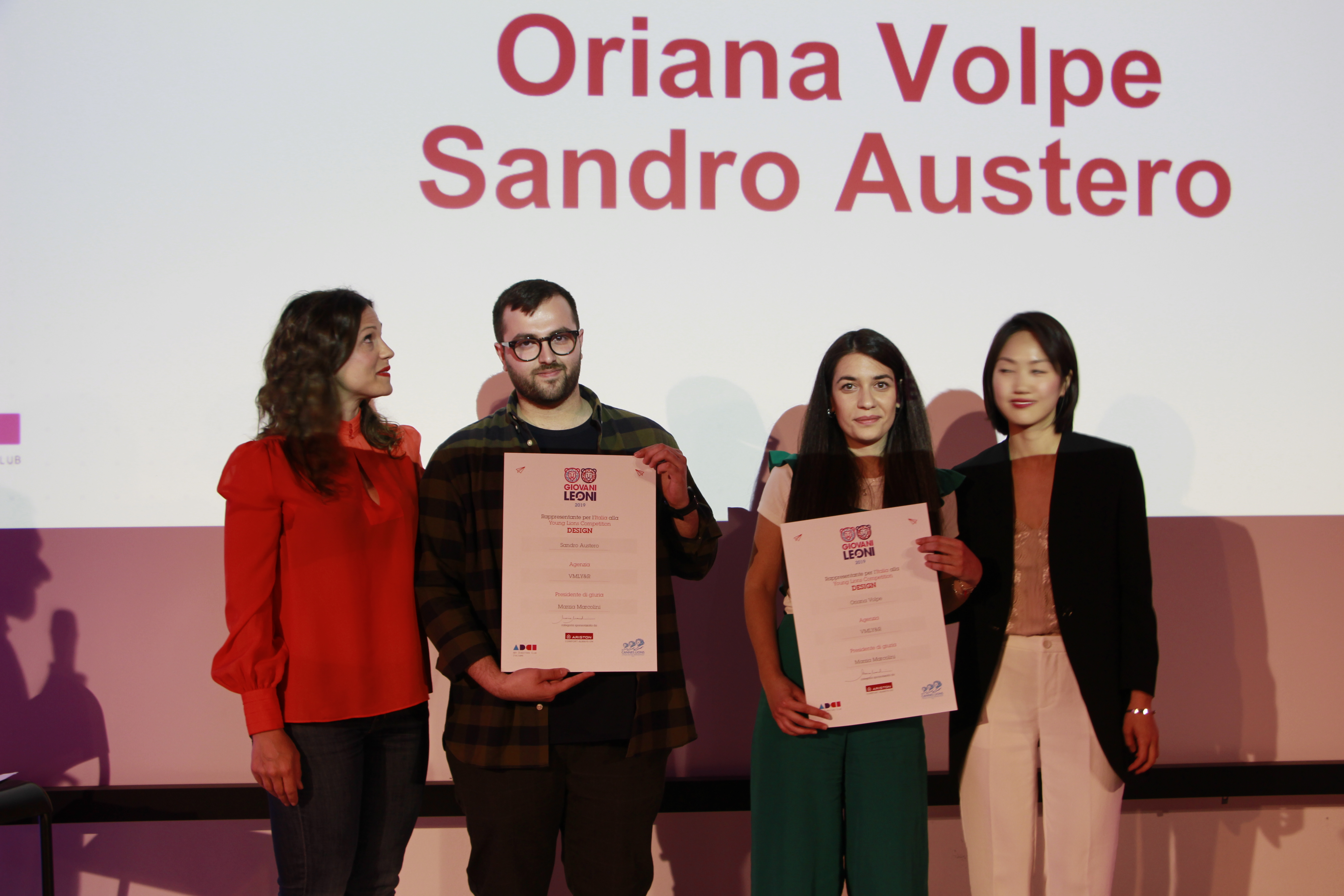 Menzione d'onore per Giulia De Chirico e Federica Gargiulo con What Do You Sea? e Andrea Galanti e Giacomo Morbidi con There Is Nothing Left To Sea.
La seconda categoria premiata è stata PR Specialist.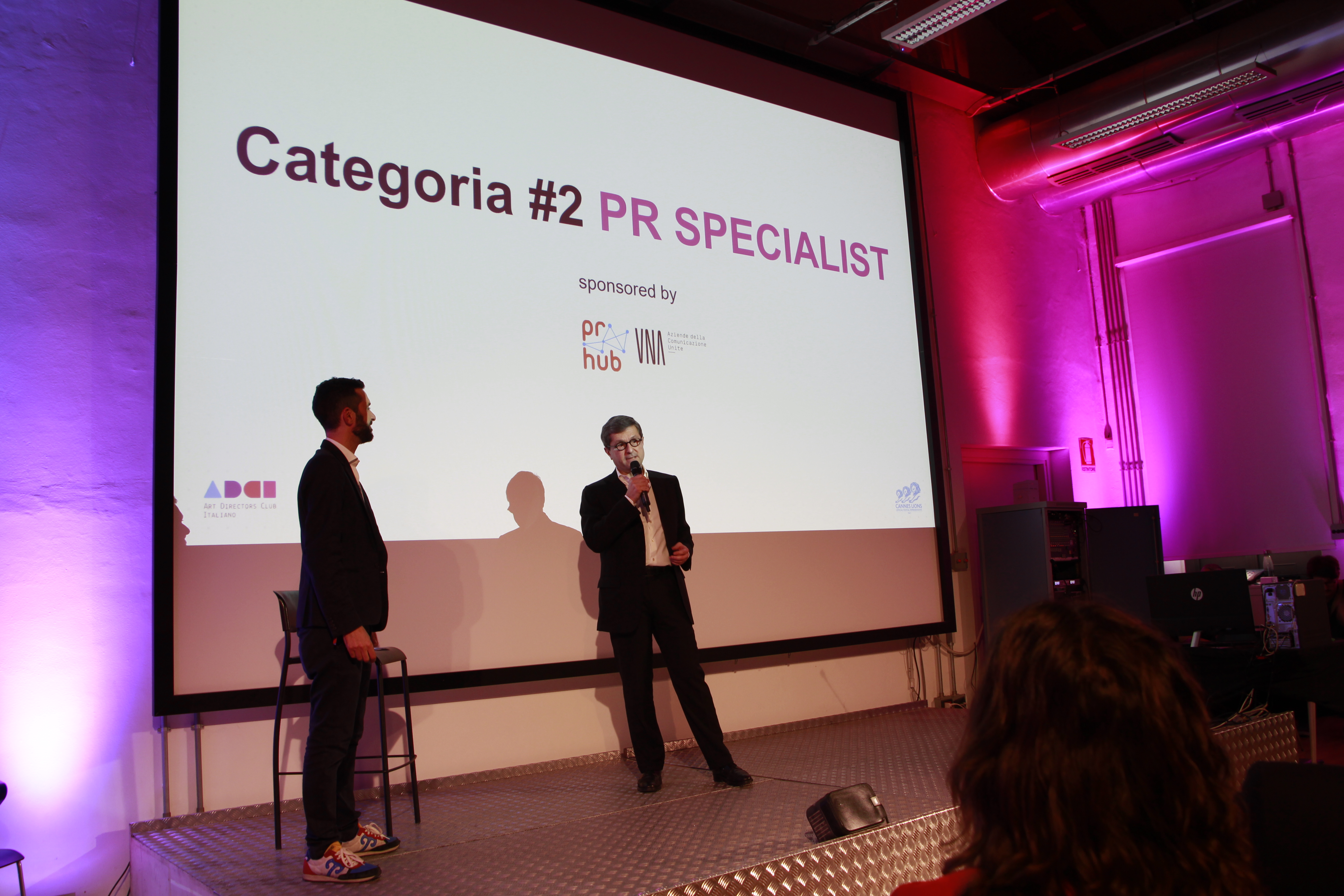 Francesca Santambrogio e Gianmarco Monterosso di True Company hanno sbaragliato la concorrenza con il progetto Learn 2 Change per Italia Climate Network.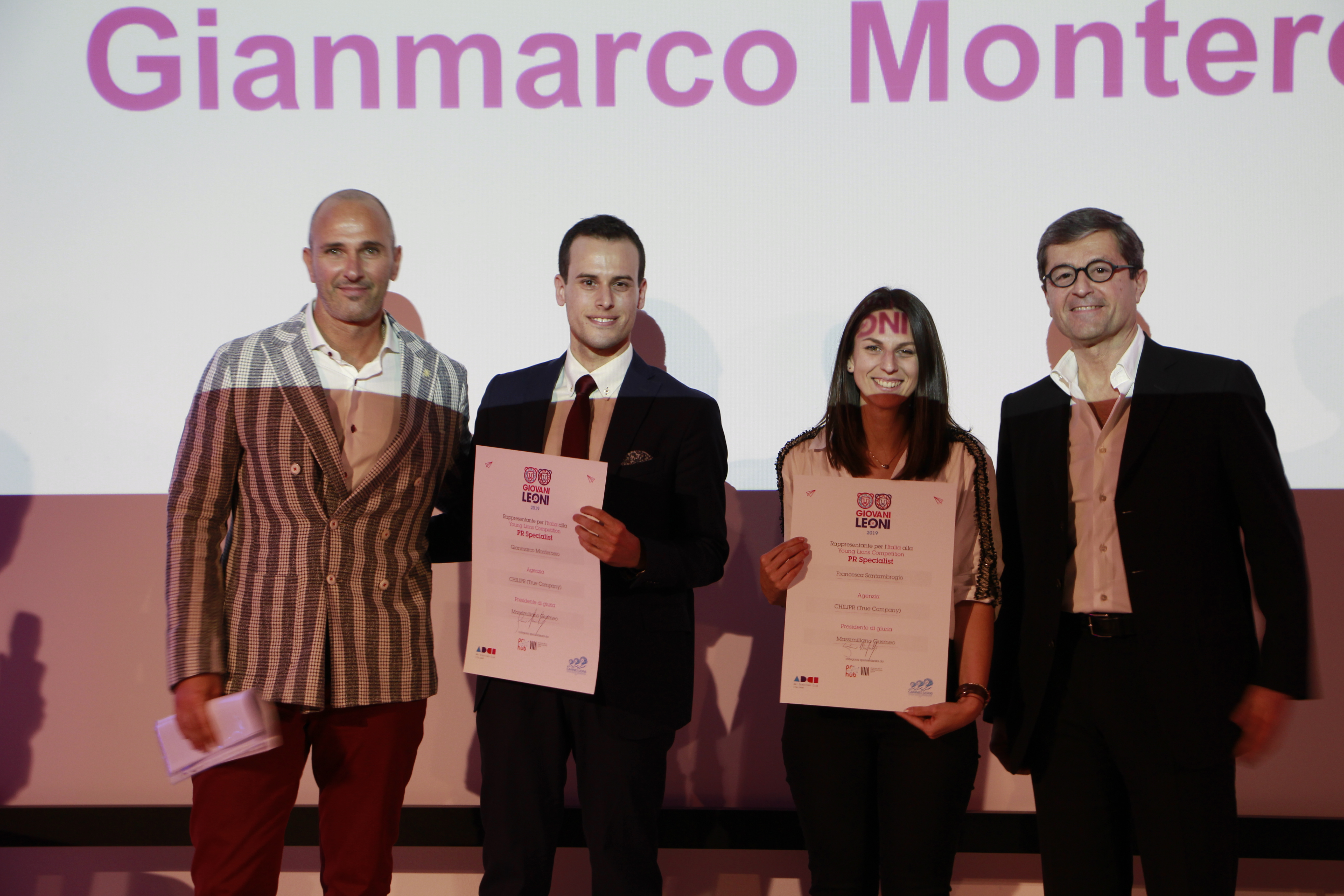 Chiara Laudani e Claudia Castelli con Caro Diario Ti Scrivo… Finché Posso si sono aggiudicate il secondo posto, mentre sul gradino più basso del podio troviamo Matteo Piagno e Vincenzo Fallara con Climate Change Is Not A Game. Bravi anche Alice Cagnani e Davide Bonelli (Change The Clima!) ed Elena Pinillos e Matthew Watkins (2100 – The Truest Hoax Ever).
È arrivato poi il momento di proiettare sul grande schermo i vincitori della categoria dedicata al grande (e piccolo) schermo: la categoria Film.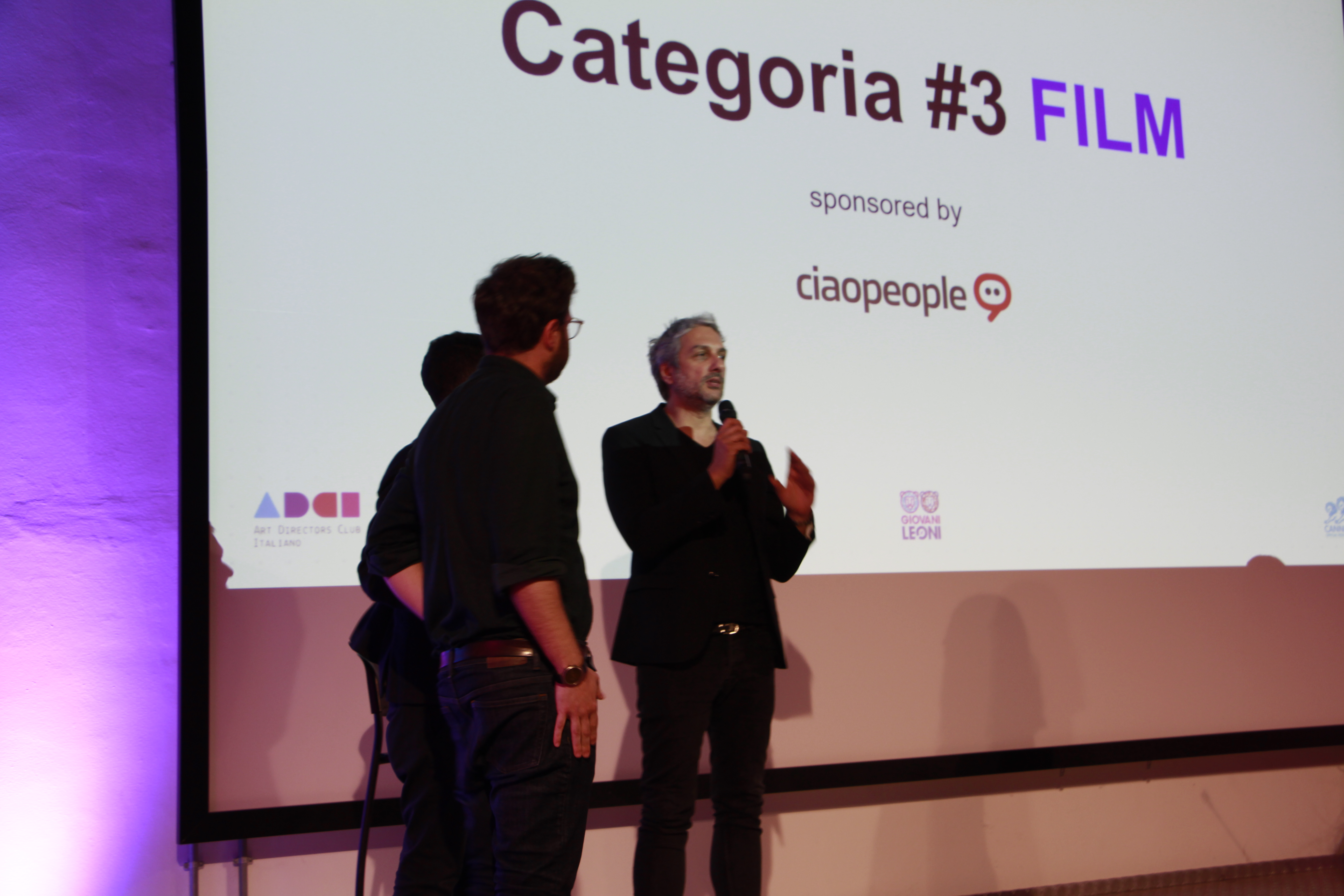 Qui Riccardo Stazione e Giulia Ricciardi (DLVBBDO) si sono portati a casa il biglietto per Cannes con la loro Ninna Nanna per Comitato Maria Letizia Verga Per Lo Studio E Cura Della Leucemia Del Bambino.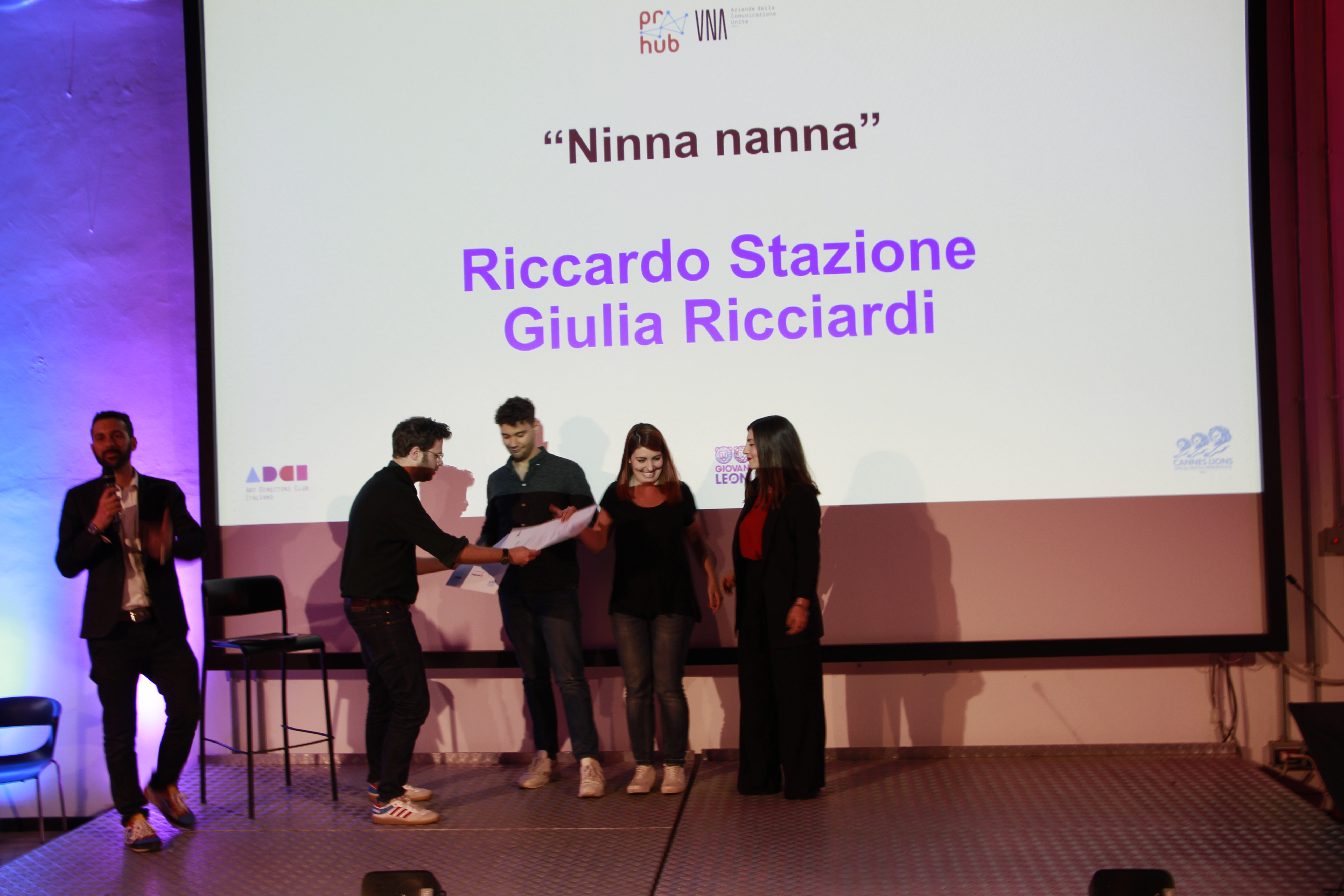 Luca Calabria e Guido Pusterla (Ogilvy) ci sono andati vicini, ma carta d'identità permettendo dovranno riprovarci l'anno prossimo.
Toccante ma anche molto divertente poi la scelta che ha portato al vincitore della categoria Roger Hatchuel Academy Cannes Lions.
Emozionante perché promossa da un'associazione, Amici Di Tugno, dedicata a un nostro collega andatosene da questo mondo troppo presto.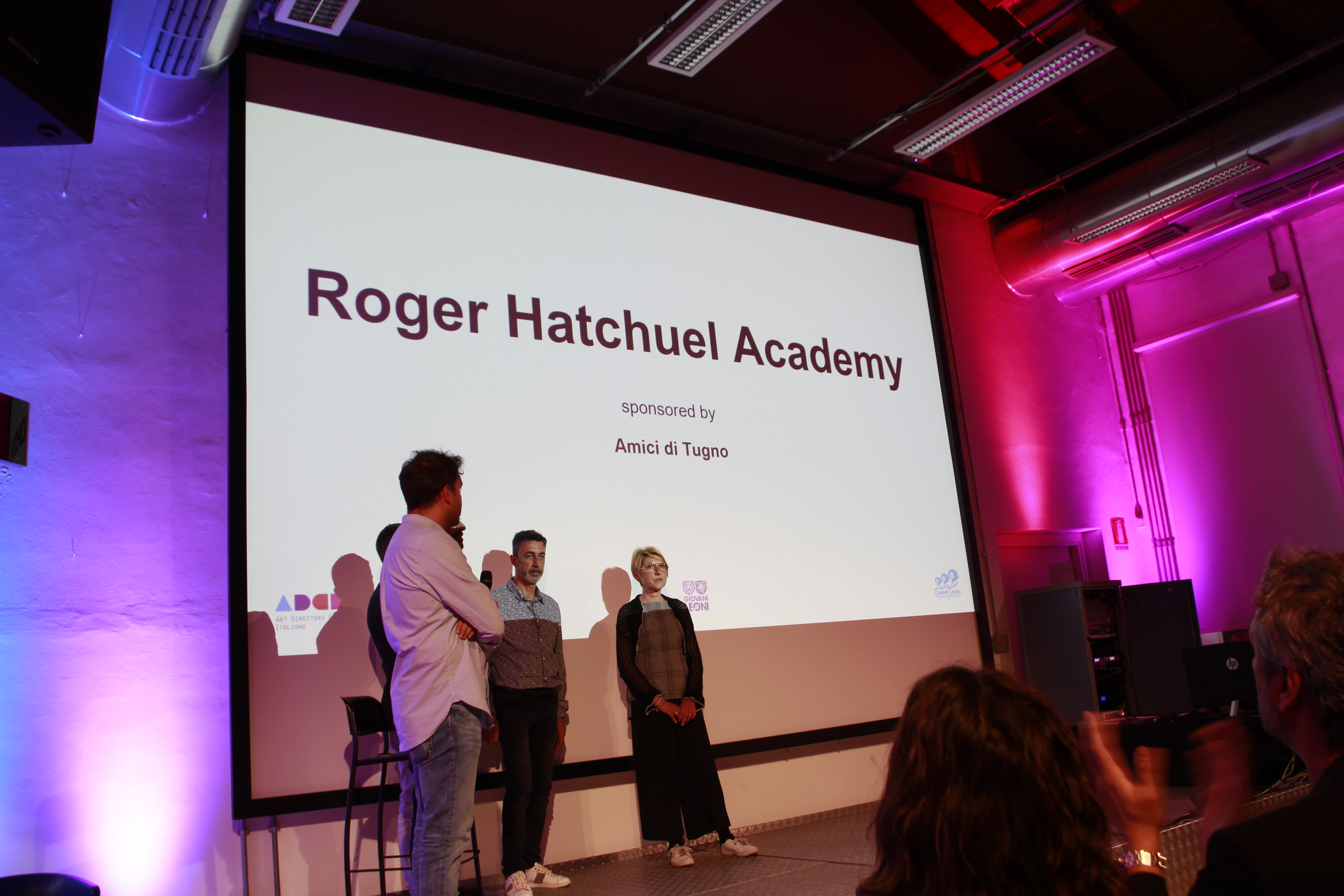 Divertente per l'esecuzione proposta dal vincitore. Qui, infatti, a sbancare è stato un vero e proprio "pain in the ass", al secolo Andrea Bianchi, che malgrado delle generalità da placeholder nelle demo elettorali ha dimostrato di sapersi distinguere eccome. Guardare per credere.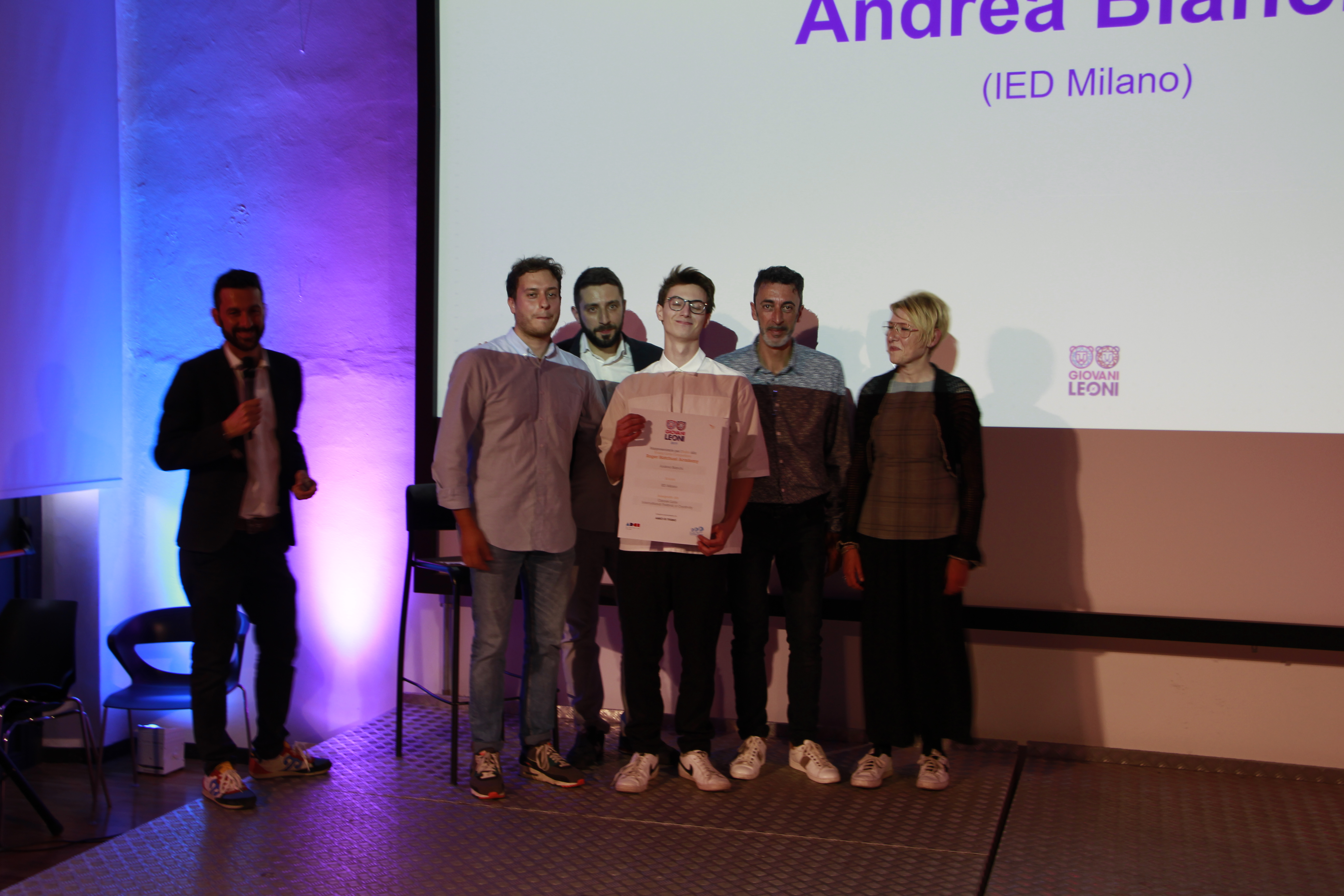 Andiamo avanti. Se la categoria Digital ci ha insegnato qualcosa è che DLVBBDO non si accontenta di un premio solo.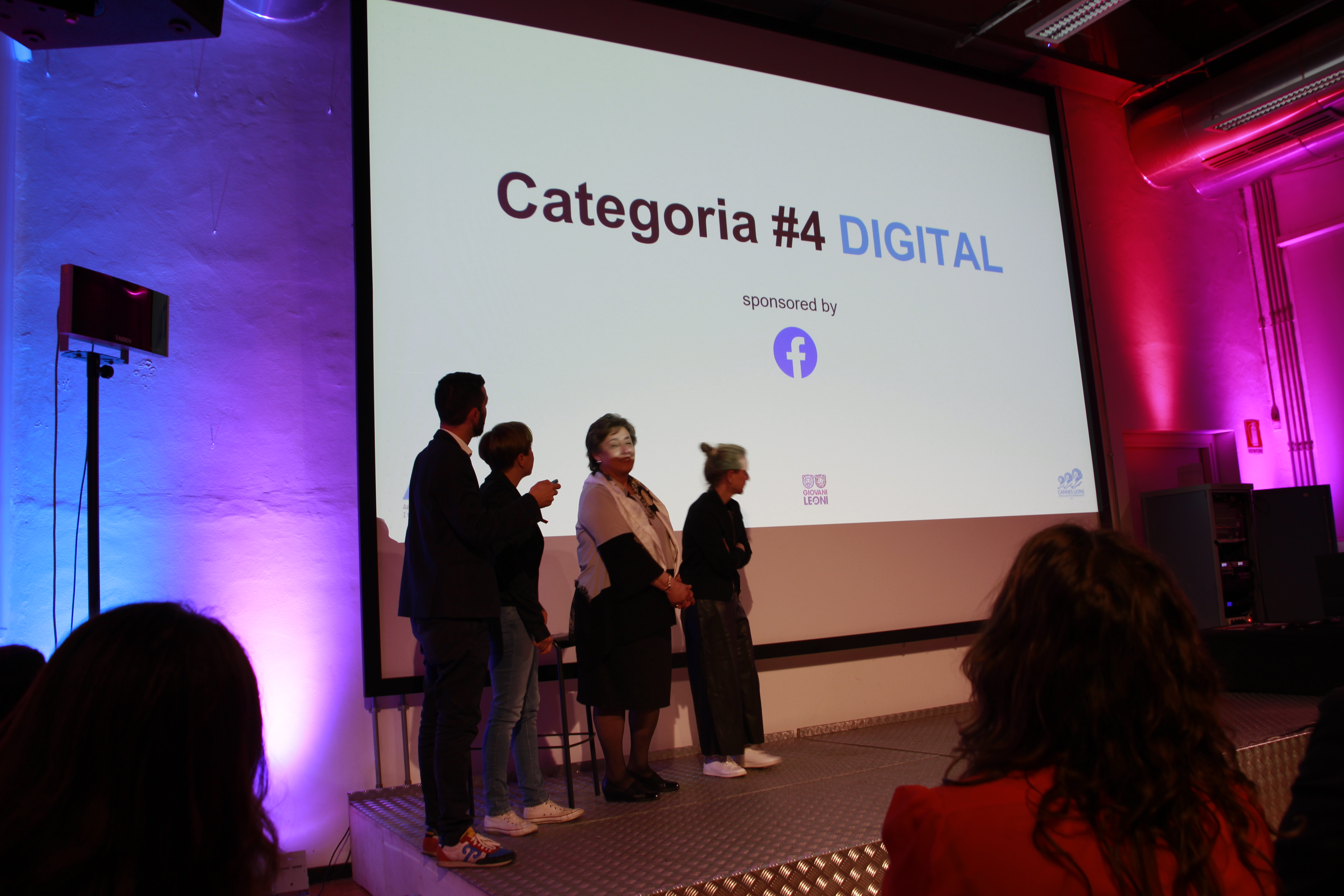 E infatti Viola Trentin e Sofia Sasso raggiungeranno i colleghi di scrivania in Costa Azzurra grazie al progetto Olimpiadi Materne per AGD Italia.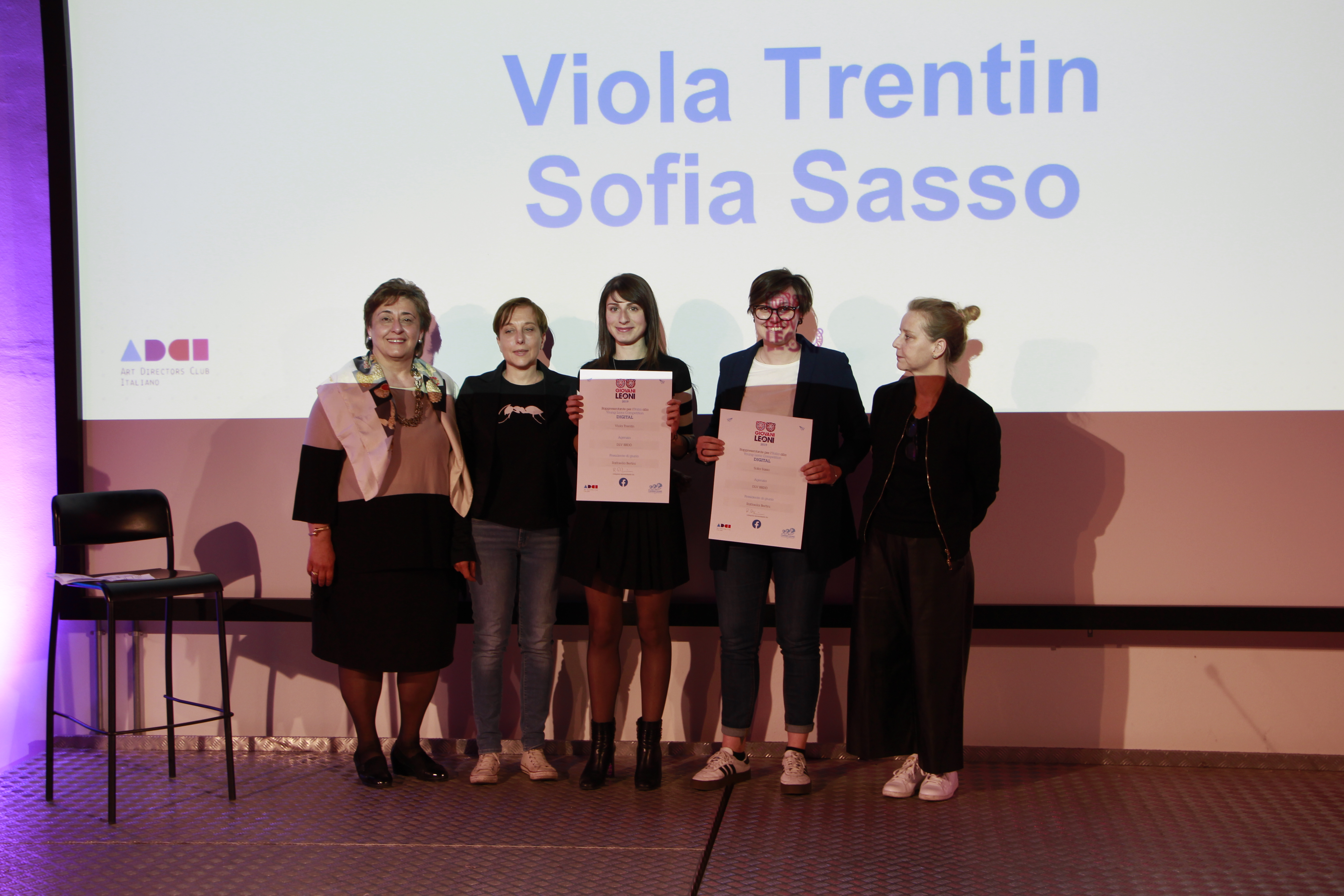 Applausi anche per le coppie Elena Nelli – Greta Trentin, Roberto Ardigò – Luca Fulciniti, Camillo Addis – Giovannino Piroli ed Eugenio De Riso – Giuseppina Iaccarino.
Quinto punto all'ordine del giorno, categoria Print.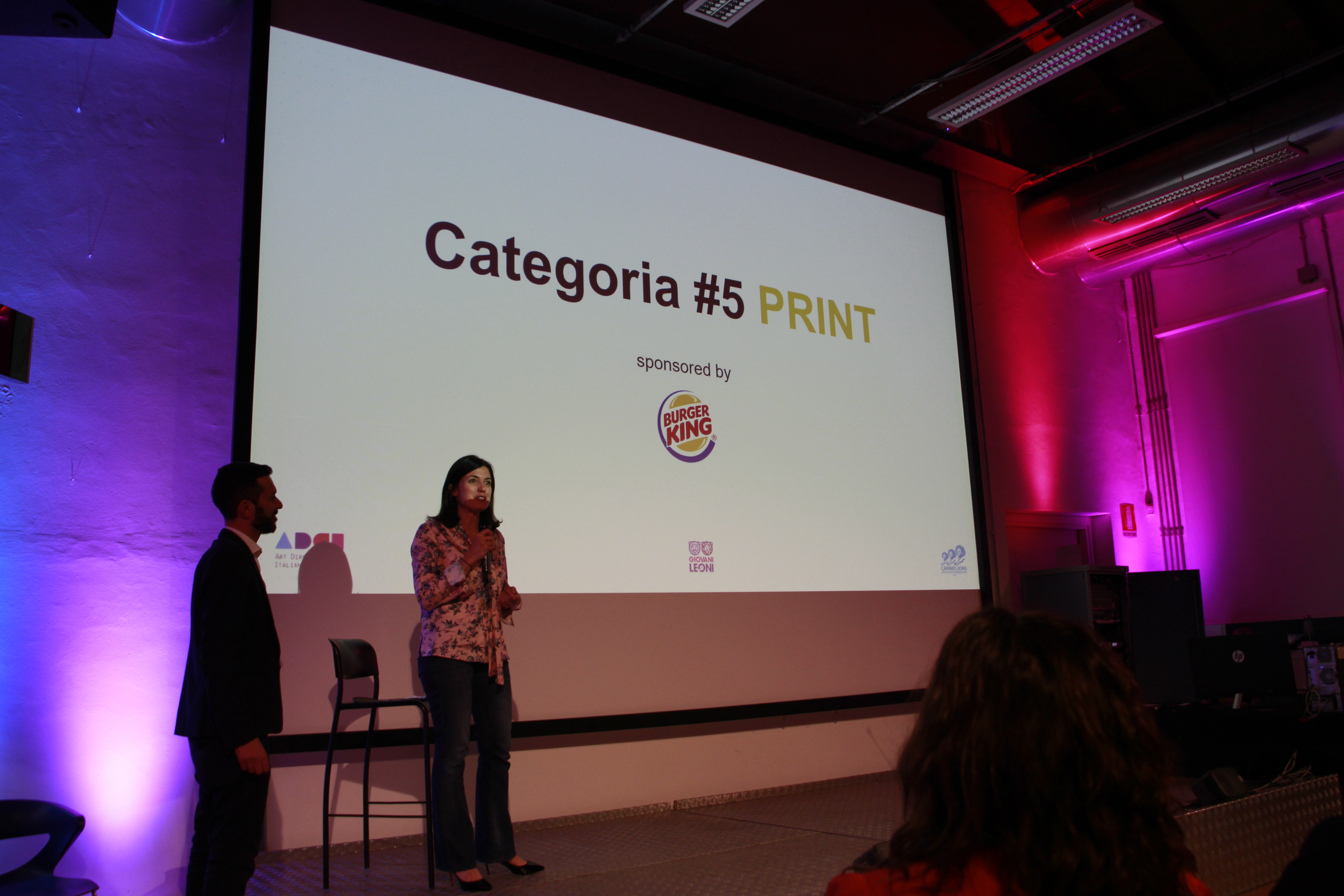 Pietro Veneroni di Ogilvy e Massimiliano Corradini di Cheil hanno messo d'accordo la giuria con Badtime Story per Save The Children.
Bravi bravissimi anche ai team finiti in shortlist: Cristiana Barbaro e Carlotta Mazuy (stvDDB) con Two Words, Roberto Ardigò e Luca Fulciniti (M&C Saatchi) con Pace, Cristiana Soriano e Silvia Plebani (DDB) con Far Enough, Roberto Ruoli e Giulio Meoni (GTB) con Winnie The Boom.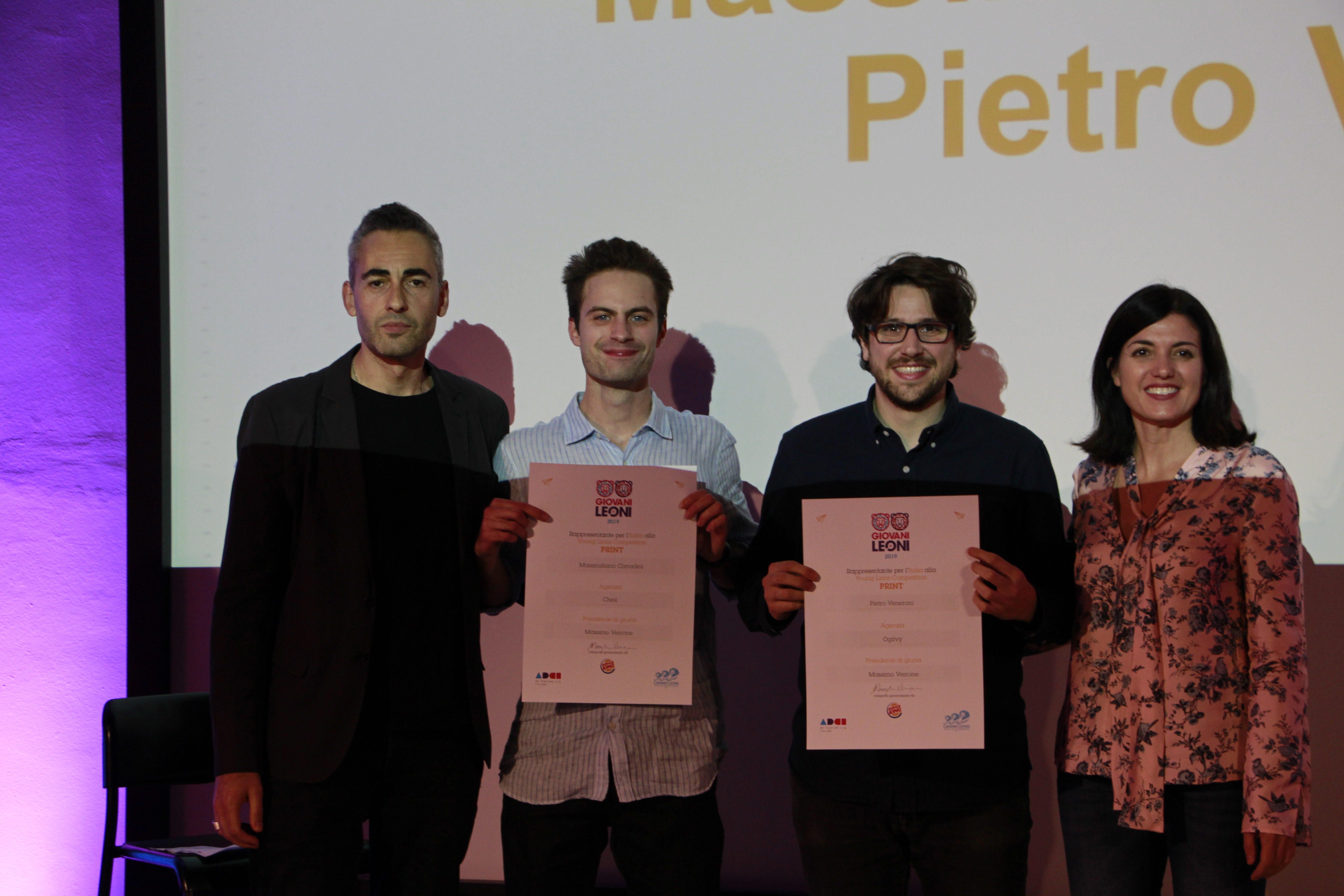 E niente. I Giovani Leoni sono loro. E siamo convinti che anche a Cannes li sentiremo ruggire forte. In bocca al lupo, ragazzi.
Last but assolutamente not least, un enorme GRAZIE ai presidenti di giuria e ai loro giurati per aver tenuto altissima l'asticella anche quest'anno, aiutandoci a dar vita alla più bella edizione di sempre dei Giovani Leoni. Un cinque altissimo quindi a Marzia Marcolini, Raffaella Bertini, Lorenzo Picchiotti, Max Verrone e  Massimiliano Gusmeo per il lavoro svolto.